Steve Rawlings has broken down the barriers between stand up comedy and physical theatre, creating a wonderfully entertaining blend of comedy character, and technical ability that keeps an audience on the edge of their seats. His performance is packed full of original routines such as furniture juggling with a chair, table and vase of flowers (he is the only person in the world to do this!), setting fire to his head, and juggling ping pong balls with his mouth. All of this is overlaid with a level of stand up comedy that any comedian would be proud of.
This unique blend appeals to an incredibly wide range of audiences, from comedy clubs and cruise passengers, to the corporate sector, the armed forces (often in war zones), and heads of state and royalty.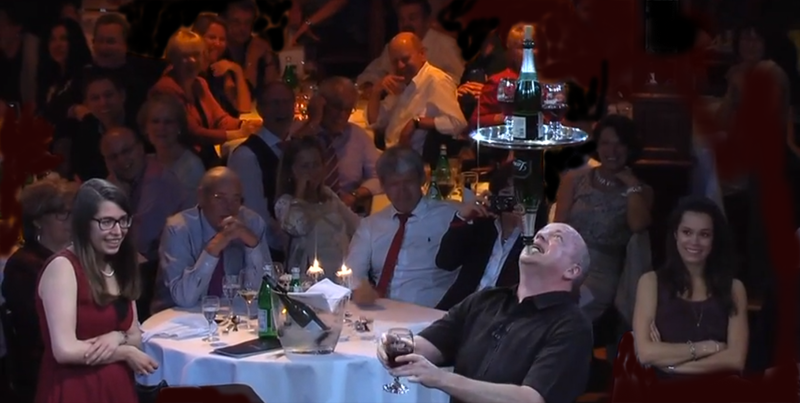 Steve's career was launched when he appeared as guest star in the West End production of 'Sugar Babies' alongside Mickey Rooney and Ann Miller. He was then invited to appear in 'The Royal Variety Performance' in the presence of Her Majesty The Queen. Since then he has appeared on over 100 TV shows worldwide, and been specially requested to perform at the 'Summit of the Americas' – attended by 32 heads of state including Barack Obama. Most recently, Steve's talents have been much in demand in modern circus.
Corporate events take up a large part of the year, as his act appeals to a broader audience than most other performers, and he can work fluently in German, Spanish and French, with other languages to a lesser degree.
.
Steve has been booked to perform for a huge number of the world's biggest companies, including: